Reynardine van der Sluijs says :Heck, get your foot in the door of the library before it closes and I'm sure you can work something out with the librarian to get everything you need to get done before they close up. Unless the librarian is a prick or something.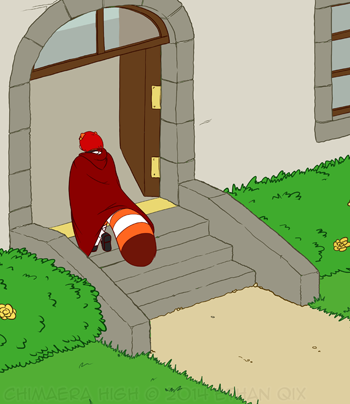 Right, you should hurry.
Since you spend so much time in the library, you and the librarian are on pretty good terms. You're certain Yume will accept to stretch the closing hours a bit to give you more time to look for your books… As long as you physically get in the library before closing time, of course.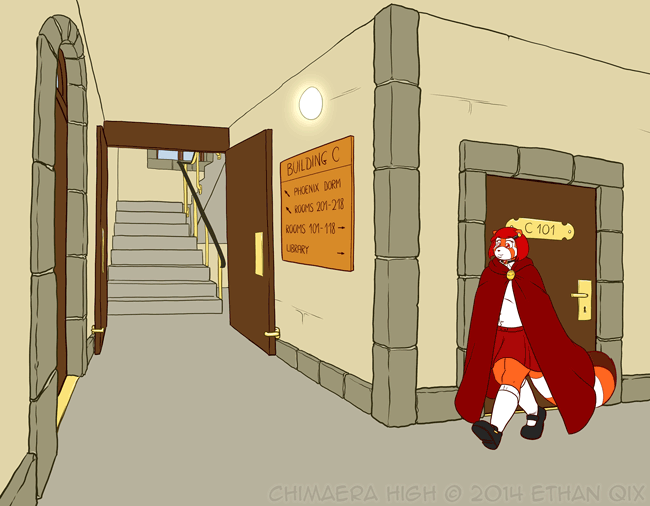 Fortunately, the Phoenix dorm is in the same building as the library. You still have time to fetch your book from your room and reach the library before it closes if you don't dilly-dally.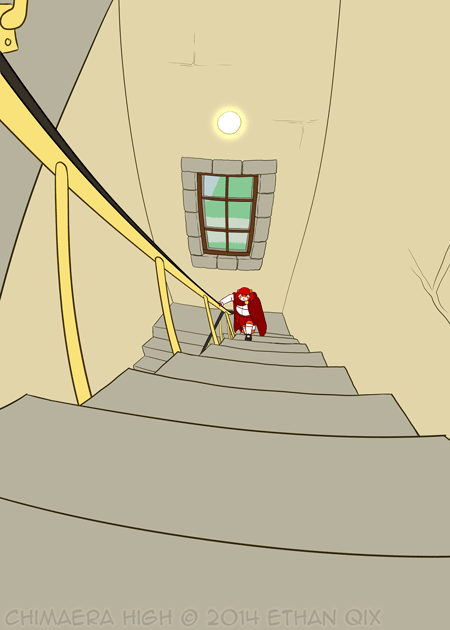 Ugh. Stairs.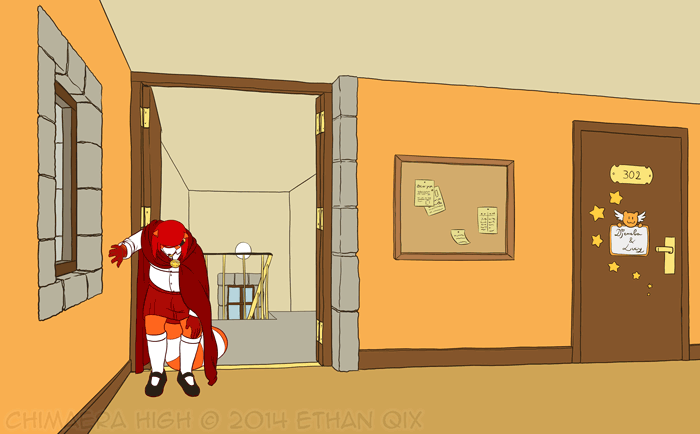 Huff.
Finally.
Huff.
You really wish they installed an elevator.
Huff.
Or that the school rules allowed flying.
Huff.
You would so learn that spell in a heartbeat.
Huff.
Or that your room wasn't on the fifth floor. Or that you remembered to take the book with you this morning.
Huff.
You walk to your room… slowly… while your breath goes back to normal. Stupid stairs.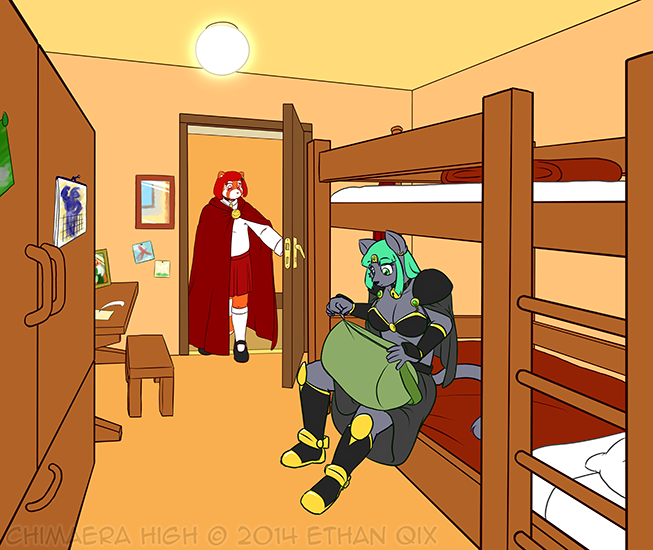 When you reach your room, you see Cassandra is in there. Judging by her full travel bag, she looks about ready to leave for the holidays.
This page was sponsored by Flafty on Patreon ! Thank you for your support !